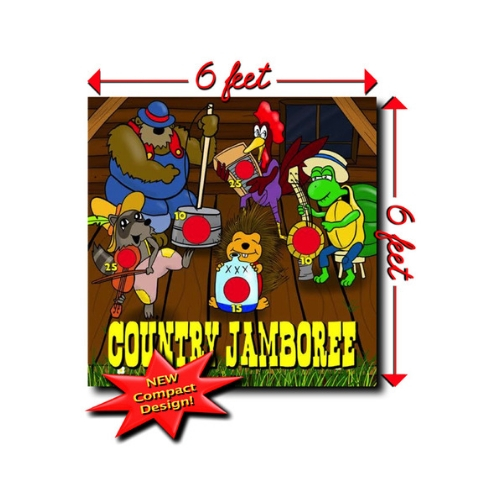 Country Jamboree w/ inflatable rental
$60.00
Bounce Nation Inc. NEW GAME !!
Add a level of fun to your next party with the Country Jamboree Carnival Game!!
Our Country Jamboree frame game is perfect for any event. Players compete with the included toy bow and arrow to see who can get the most points in this classic midway-style shooting gallery game.
This game is an excellent addition to any event. Who doesn't like to test their skill and bow shooting ability?
Add to quote